In December Dioptra Publications sent me the book "Papel y Tinta", as every week I am one of the lucky ones to receive the new releases. It's a novel which I've been looking forward to reading since I had read rave reviews in the foreign press. It is no coincidence that the youngest writer Maria Reig is considered one of the most rising talents in Spain. I have to admit that her book stuck with me from the first pages! From an instagram story that reposted, we contacted. And so we arranged the interview which I hope you find interesting enough to look for the book as well.
-Would you like to tell us a few things about you?
M.R.: Sure! My name is Maria Reig. I was born in Barcelona in 1992, but, since then, I have lived in different Spanish cities such as Valencia, Sevilla, or Madrid, where I currently spend my time. I started writing at 12 years old and it was my love for it what made me study Journalism. Nonetheless, when I finished my novel Papel y Tinta I decided to focus on my career as a writer. I got to publish with my current publisher after developing a crowdfunding campaign to be capable of self-publishing Papel y Tinta on Amazon. The campaign had such a great performing – with more than a hundred people collaborating in it – that it gave me the chance to be read by my editor and to start the dream came true of sharing my stories.
-You are also a journalist. Did your life inspired you to write about Elisa? Who was your inspiration?
M.R.: Yes, I studied Journalism, but the real inspiration for creating Elisa's story was the biography of my great great grandfather, who was a journalist, a poet, and a Zarzuela lyricist in the latest years of XIX century and the firsts years of XX century. When I finished reading it in an old book which contained some of his poetry, I instantly thought: "What would have happened if I, as a woman, had wanted to have the same life as my great great grandfather hundred years ago?"
And with that question, I knew that I should read, research, and discover to be able to tell the story of a woman who wants to become a journalist in the 1900's. And after months of research, that woman turned out to be Elisa Montero… With all of her goals, fears, dreams and mistakes. I kind of feel a connection with her in the passion of writing but, overall, we have not got so much in common (it was a decision, because I think that it is more interesting to create characters that are different from me so I can explore another point of view in situations and in life).
-How would you describe Elisa's character?
M.R.: Elisa is a non-conforming woman who has the dream of working as a journalist. She has a natural tendency of questioning everything and she is such a curious and stubborn person. Nevertheless, the traditional education that she receives during her childhood and teen years – with all the requirements and prohibitions that women, then, had to consider – and her family secrets and expectations become a real challenge for accomplishing her dream. But she fights for it in a very special way that leads her to know herself better and learn from her own mistakes.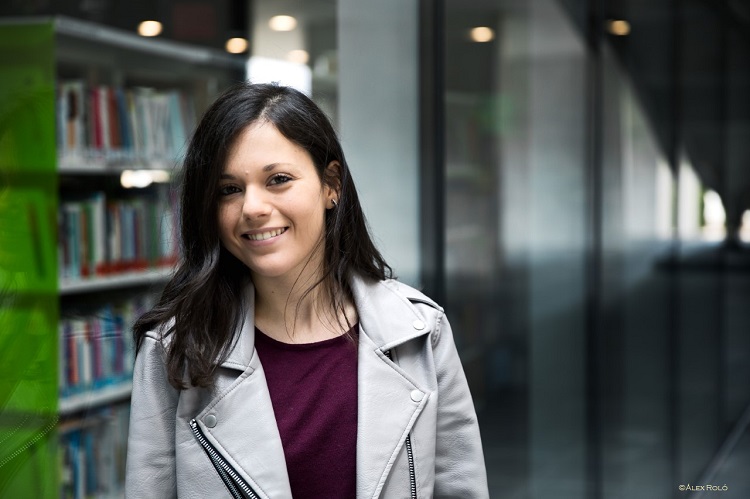 -How long did the research lasted in order to start and finish the book? Which was the most difficult part of the writing?
M.R.: The first part of the research lasted six months but I continued reading and searching more details and quality information while I was writing. All the process lasted two years and a half. For me, the most difficult parts of writing are the scenes with lots of historical references (such as a dialogue with a real person) and the revising and correcting step (which is the last one).
-Have you received any critics that made you think to stop the writing?
M.R.: Thankfully  no.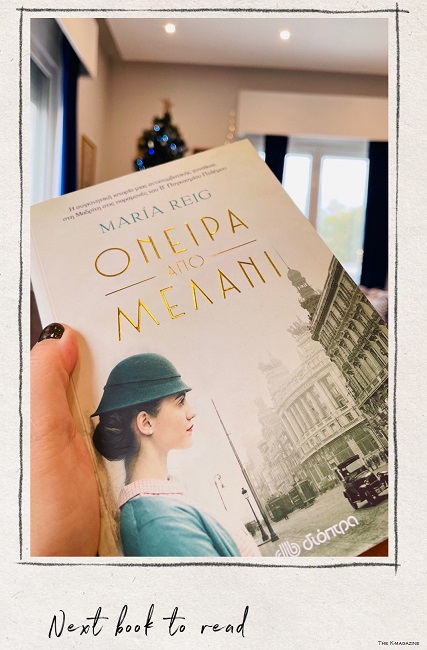 -Which is your next goal? Have you started a new book? Or are you planning to make a tour in Europe in order to meet your fans personally?
Yes. My second novel was launched in 2020 in Spanish. And now I am working on my third book. Both are, as Papel y Tinta, historical fiction novels, but with new characters, eras, and plots. I would love to make a Europe tour, and Ihope that I can have the chance in the future. I would be a dream!
-Last question: Are you personally answering in your messages in social media? Are you a fan of social media?
M.R.: Yes, I answer my messages in social media. The thing that I like the most of social media is the possibility of talking directly with readers. In general, I have mix feelings with social media, but I think that if we use them wisely, they can provide us a wonderful channel to connect with other human beings (not all the time, nor at any cost. That's for sure!).
Thank you very much for your time!
M.R.: Thank you! It's been a pleasure! I would like to say hello to Greek readers: Thank if you have already read my novel. If not, I hope that, someday, we can meet through the pages!
The novel ""Papel y Tinta is published by Dioptra Publications, in Greece. It's a good opportunity for me to thanks the PR Team of the house for the chance that they are giving us through their books to "travel" in other countries and other eras.
More info:
Site : mariareig.es/
Instagram: @mariareig.es/instagram
Translation:  Pavlos-Maximos Manios